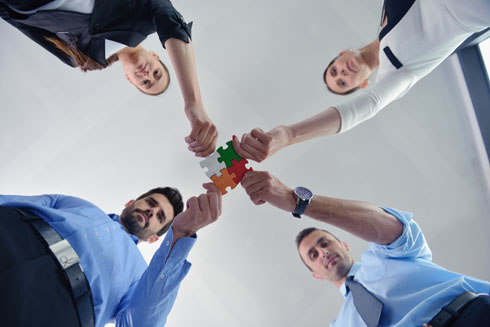 We understand that the most valuable asset that a company has are its customers. TUHUND helps you in retaining the best customers and increase your efficiency with customer interactions with its CRM module. TUHUND's CRM covers aspects including service calls, warranty tracking and sending news letters to customers. The CRM module helps your business grow by focusing not only at short term goals but also helps the business achieve individual adequacy to be successful over a long term by focusing more on customer needs. TUHUND aims at reducing manual costs involved in handling customer issues and increase profits by streamlining differentiated processes including marketing, sales and services.
TUHUND's CRM module allows one-point customer information to allow you to ready the required resources and solve the customer's issue faster.
Retain customers by providing the employees involved in serving the customers directly with superior information and equipment to resolve issues.
Boost business by providing services and offers based on customer reviews.
Improve on products by identifying known product issues and pro-actively solving these issues faced by customers, there by reducing product return or replacement.
Drive customer loyalty by targeted and personalized offers.
Expand market reach by making industry-specific offers.